Sales Operations Reporting Analyst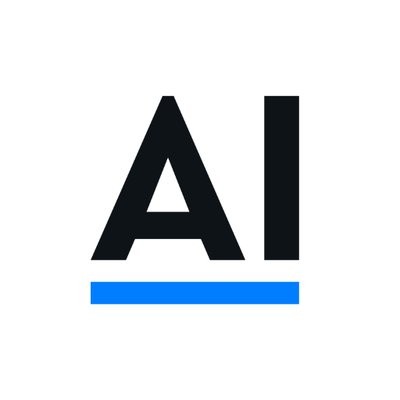 AlphaSense
IT, Sales & Business Development, Operations
India · Remote
Posted on Wednesday, March 22, 2023
About AlphaSense:
AlphaSense is a market intelligence platform used by the world's leading companies and financial institutions. Our AI-based technology helps professionals make smarter business decisions by delivering insights from an extensive universe of public and private content—including company filings, event transcripts, news, trade journals, and equity research.
Total of $525M+ in VC funding – Series D funding in Jun'22 with a valuation of $1.7B
Trusted by 3,500+ enterprise customers, including a majority of the S&P 500.
1000+ people across offices in the U.S., U.K., Finland, and India
For more information, please visit www.alpha-sense.com
Check out what we've built so far:
Shift Time: 5 PM to 2 AM IST
About the Team:
The sales operations team enables a sales professional to be more efficient and successful. The sales operation team helps to boost productivity, efficiency, and the overall impact that the sales team has on business performance. The sales ops team manages day-to-day administrative tasks, such as lead generation and maintaining addressable market data in salesforce, maintaining CRM data quality, reporting and analyzing CRM data, and Revenue trends so that the salespeople can focus on revenue generation activities. At our core, we are a dynamic team of highly productive people who are passionate about providing support and thrive in a rapidly changing environment.
About the Role:
We are looking for a passionate, driven, and accomplished Sales Operations Reporting Analyst to join our growing India team. This is an opportunity to join a high-growth company, and enable an award-winning product that is rapidly getting adopted across international markets. In this role, you will actively support our global sales teams, and the Revenue Operations team by creating ad-hoc reports and dashboards in the salesforce, helping in resolving reporting and dashboard questions/discrepancies, helping with CRM data quality improvement projects by providing the sets of the missing and inaccurate data and generate recurring and ad-hoc audits reports/templates for the operation teams.
Who you are:
A highly analytical individual with strong business acumen and expertise in sales and marketing data.

Proficient in using various analytical tools and software to derive insights from large datasets and have a track record of collaborating with cross-functional teams to provide accurate and timely reports.

Detail-oriented and possesses excellent problem-solving skills.

Excellent communication and interpersonal skills, enabling them to effectively communicate complex data to non-technical stakeholders.

Exceptional Organizational skills to manage multiple projects simultaneously, work independently in a fast-paced environment, and continuously seek to improve processes and reporting efficiency.

Have the desire to learn and absorb information to make connections and drive productivity.

Possess strong analytical, critical thinking, and problem-solving abilities.

A team player who enjoys building strong cross-group working relationships.

Proficient in Microsoft Office Suites (especially in Excel)

Having experience working with Salesforce reporting/dashboard or any CRM tools.

Good knowledge of analytical tools (Power Bi, Tableau, Alteryx, or similar tools).
What You'll do:
You will collaborate with sales leadership to create and maintain sales dashboards and reports that provide actionable insights into sales performance, market trends, and customer behavior. These reports will be used to track progress against sales goals, identify areas for improvement, and inform business decisions.

You will analyze sales data to identify trends, patterns, and opportunities for improvement. You will use your analytical skills to create models, forecasts, and scenarios to help sales leadership make informed business decisions.

You will work with cross-functional teams to ensure data accuracy, consistency, and completeness across systems. You will identify and troubleshoot data discrepancies, and work with stakeholders to implement solutions.

You will monitor and report on key performance indicators (KPIs) to track progress against sales goals and identify areas for improvement. You will provide insights into the drivers of KPIs and make recommendations for improvement.

You will provide ad hoc analysis and reporting to support business decisions and initiatives. You will use your analytical skills to answer complex business questions and provide insights that inform business decisions.

You will identify and recommend process improvements to increase the efficiency and accuracy of reporting and analysis. You will work with stakeholders to implement these improvements and ensure their success.

You will conduct training sessions for sales team members on reporting tools and best practices. You will help the sales and other operations teams understand how to use reporting tools effectively and provide guidance on how to interpret reports.

You will stay up-to-date on industry trends, best practices, and emerging technologies related to sales reporting and analysis. You will use your knowledge to inform business decisions and ensure that the organization remains competitive.
AlphaSense is an equal-opportunity employer. We are committed to a work environment that supports, inspires, and respects all individuals. All employees share in the responsibility for fulfilling AlphaSense's commitment to equal employment opportunity. AlphaSense does not discriminate against any employee or applicant on the basis of race, color, sex (including pregnancy), national origin, age, religion, marital status, sexual orientation, gender identity, gender expression, military or veteran status, disability, or any other non-merit factor. This policy applies to every aspect of employment at AlphaSense, including recruitment, hiring, training, advancement, and termination.
In addition, it is the policy of AlphaSense to provide reasonable accommodation to qualified employees who have protected disabilities to the extent required by applicable laws, regulations, and ordinances where a particular employee works.