Product Manager - Product Analytics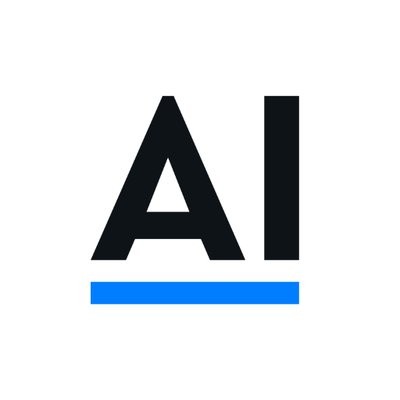 AlphaSense
Product, Data Science
Pune, Maharashtra, India
Posted on Wednesday, May 3, 2023
About AlphaSense:
AlphaSense is an AI-powered market intelligence search engine used by the largest and fastest-growing firms globally. Our mission is to democratize access to the world's most important content sets for market analysis. Our customers include 75% of the S&P 100, 70% of the top asset management firms, 76% of the leading consultancies, and the 20 largest pharmaceutical companies. AlphaSense helps knowledge professionals become dramatically more productive and gain an information edge by discovering critical data points and trends that others miss.
Total of $525M+ in VC funding – Series D funded in Jun'22 with a valuation of $1.7B

Trusted by 3,500+ enterprise customers, including a majority of the S&P 500.

1000+ people across offices in the U.S., U.K., Finland, and India
For more information, please visit www.alpha-sense.com.
Check out what we've built so far:
The Role:
Do you have a talent for Product Analytics? Are you the go-to person whenever someone needs advice on a Product Analytics? Are you excited by the prospect of working with teams building exciting Products using modern technologies and being trusted to work autonomously on helping them with analytics? If so, then we want to hear from you!
We are looking for a seasoned Product Manager for the Product Analytics Team, you will lead a team of product analysts and data engineers to support internal product teams in making data-driven decisions and help our ELT see how we are faring on our yearly goals. You will work closely with cross-functional teams, including Product, Engineering, Design, Marketing and Customer Success to identify key performance indicators (KPIs) and track product performance. You will also be responsible for communicating insights and results to stakeholders across the organization.
This position requires a mix of strong Product Development and Product Analytics experience. The challenges are varied, so candidates who are good generalists will thrive in this environment.
About the Team:
AlphaSense Product Development Organization is composed of great talent across Product, User Experience & Engineering – a team of creative technologists who drive the innovation, execution & delivery of our product each and every day.
At our core, we're here as a partner to the broader business – which we do by identifying customer problems, understanding market needs, and devising ways to deliver world class user experiences.
Requirements
Bachelor's or Master's degree in a related field (e.g. computer science, business, data science, or a related field)

3+ years of experience in product management, with a focus on analytics and data-driven decision-making and overall experience of at least 6+ years

Strong analytical and problem-solving skills, with the ability to analyze data and draw insights to inform product decisions

Excellent communication skills, with the ability to present insights and recommendations to stakeholders across the organization

Experience working with cross-functional teams, including Product, Engineering, Design, BI, Marketing and Customer success

Familiarity with data analysis tools and languages such as SQL and Python is a must

Experience with product analytics tools (Pendo, Heap, Amplitude, Tableau) and methodologies, and the ability to translate complex data into actionable insights and recommendations

Strong communication and collaboration skills, with the ability to build relationships with cross-functional teams and senior leaders

Experience with agile development methodologies and working in a fast-paced, rapidly changing environment

Experience of OKRs as a methodology and related best practices is a plus

Experience with A/B testing methodologies and implementation of related tooling (Split.io) is a plus

Experience with Feature flagging and implementation of related tooling is a plus
Responsibilities
Lead a team of product analysts and data engineers as a Product Manager

Provide Vision, Roadmap and Backlog for this team

Provide mentorship, coaching, and career development opportunities to help them grow and succeed in their roles

Understand organizational OKRs and drive requirements definition for automating these OKRs together with Product leaders and get the automation completed

Collaborate with cross-functional teams to define and measure KPIs for product success

Analyze data and use insights to make product recommendations and inform roadmap prioritization

Collaborate with product managers to understand their data needs, and provide them with the insights and analysis they need to make informed decisions about product strategy, feature prioritization, and user engagement

Develop and maintain dashboards and reports to track product performance and communicate results to stakeholders

Partner with engineering and design teams to ensure data collection and measurement is implemented correctly

Stay up-to-date with industry trends and emerging technologies to ensure the team is using the latest methods and tools

Drive the development of key product analytics tools and frameworks, and establish best practices for measuring and analyzing product performance

Develop and maintain a deep understanding of our users and market trends, and use this knowledge to identify new opportunities for product innovation and growth

Communicate product insights and recommendations to senior leadership, and use data to inform business decisions and drive growth and profitability