Analyst, FP&A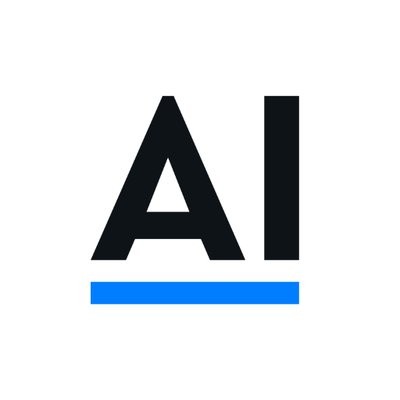 AlphaSense
IT
New York, NY, USA
Posted on Thursday, May 11, 2023
Location: New York, NY
Reporting to: Sr. Manager, FP&A
About AlphaSense:
AlphaSense is a market intelligence platform used by the world's leading companies and financial institutions. Since 2011, our AI-based technology has helped professionals make smarter business decisions by delivering insights from an extensive universe of public and private content—including company filings, event transcripts, news, trade journals, and equity research. Our platform is trusted by over 2,000 enterprise customers, including a majority of the S&P 500. Headquartered in New York City, AlphaSense employs over 600 people across offices in the U.S., U.K., Finland, and India. For more information, please visit www.alpha-sense.com.
About the Team:
The AlphaSense Finance team is responsible for efficiently driving the creation of enterprise value by supporting capital allocation decisions across the business. We exist to help the company make intelligent, data-driven decisions through financial analysis; scenario modeling; tracking, interpreting and disseminating key performance indicators; and by serving as a critical thought partner to senior leadership.
About the Role:
We are looking for a passionate, analytical, high-potential professional to assist in operational finance activities and support the Senior Manager, FP&A and the VP of FP&A in building out the FP&A function at AlphaSense. Collaborating across multiple functions, this individual will possess advanced financial modeling skills and will be relied upon to provide accurate reporting for recurring deliverables as well as firm-wide strategic initiatives and support leadership in building processes that will scale with the company's growth.
Who You Are:
Well versed in financial modeling:

You have 2+ years experience in FP&A, corporate finance, financial strategy/operations, or a closely related field.

You possess the ability to identify key model drivers and build financial models, as well as operational models to forecast the future with accuracy. You've also demonstrated success in having a fundamental understanding of the FP&A process, accounting principles, and how to navigate typical scenarios that come up in managing to budget/forecast.

Collaborative:

You strive to partner across the organization to help add value to the business wherever possible. You are a trusted advisor with exceptional communication skills.

Entrepreneurial:

We're looking for someone who thrives in a dynamic and fast-paced environment where you may wear multiple hats as a financial model guru, internal consultant, and business strategist.

Strong Microsoft Excel and Powerpoint skills:

You know the ins and outs of Excel and can build models and conduct deep analysis. We're also utilizing Adaptive Insights and Tableau -- so experience with those tools is a plus!

Flexible, easily able to pivot from task to task

Comfortable in constantly changing environments

Experience with executive level reporting, being able to be in the details, but also view things top down in order to pick up high level, crucial insights

Familiar with accounting concepts and rules
What You'll Do:
Preparing monthly analysis on key financial statement accounts (both income statement, balance sheet and cash flow)

Support monthly close, analyze monthly results, provide variance explanations

Coordinate quarterly forecasts and annual budget

Ensure accuracy of monthly revenue and expenses
Prepare reports / models / insights for teams across the business (R&D and G&A)

Monthly Updates for key AlphaSense Product (Stream)

Work cross-functionally with accounting and the analytics team to consolidate and analyze Stream financial results

Work cross-functionally with HR to consolidate monthly headcount data

Research and provide commentary on actual to budget variances in revenue and spend

Review analytics and provide key insights on financial and strategic priorities

Responsible for the reporting / accuracy of the Stream royalty program

Participating on various finance led process improvement activities and other special projects

Collaborate with the other AS Finance team members in order to serve the customer and maintain a healthy division of responsibilities
AlphaSense is an equal opportunity employer. We are committed to a work environment that supports, inspires, and respects all individuals. All employees share in the responsibility for fulfilling AlphaSense's commitment to equal employment opportunity. AlphaSense does not discriminate against any employee or applicant on the basis of race, color, sex (including pregnancy), national origin, age, religion, marital status, sexual orientation, gender identity, gender expression, military or veteran status, disability, or any other non-merit factor. This policy applies to every aspect of employment at AlphaSense, including recruitment, hiring, training, advancement, and termination.
In addition, it is the policy of AlphaSense to provide reasonable accommodation to qualified employees who have protected disabilities to the extent required by applicable laws, regulations, and ordinances where a particular employee works.
Base Compensation Range*: $100,000 - $115,000
Additional Components: You may also be offered a performance-based bonus, equity, and a generous benefits program.
*For base compensation, we set standard ranges for all US-based roles based on function, level and geographic location, benchmarked against similar stage growth companies and internal comparables. In order to be compliant with local legislation, as well as to provide greater transparency to candidates, we share salary ranges on all job postings regardless of desired hiring location. Final offer amounts are determined by multiple factors including geographic location as well as candidate experience/expertise and may vary from the amounts listed above.