Accounts Receivable Specialist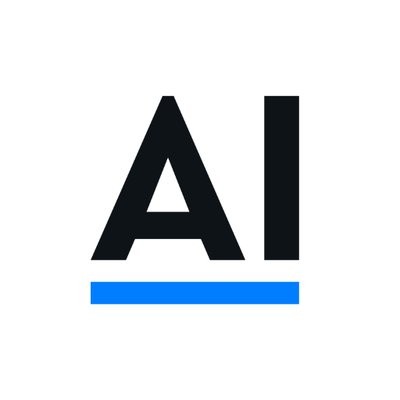 AlphaSense
Accounting & Finance, Sales & Business Development
Pune, Maharashtra, India
Posted on Thursday, May 18, 2023
About AlphaSense:
AlphaSense is a market intelligence platform used by the world's leading companies and financial institutions. Our AI-based technology helps professionals make smarter business decisions by delivering insights from an extensive universe of public and private content—including company filings, event transcripts, news, trade journals, and equity research.
Total of $525M+ in VC funding – Series D funding in Jun'22 with a valuation of $1.7B
Trusted by 3,500+ enterprise customers, including a majority of the S&P 500.
1000+ people across offices in the U.S., U.K., Finland, and India
Check out what we've built so far! For decisions that matter




Summary
Reporting to Billing & Collections Manager with daily/weekly and monthly invoicing and collections reporting, the position will be responsible for a variety of accounting activities focused on billing, client communications and collections. You will work as part of a growing team at a well-funded growth-stage tech company, will have direct communications with clients, and will have a significant opportunity to advance your career as the company scales.
Qualification:
BCOM / MCOM/ BBA / MBA in Finance.

4+ years of experience in O2C collections, Dispute Resolution & reconciliation; hands-on experience in accounts receivable will be preferred.

Preference for candidates who have worked with Salesforce.
Primary Skill: Order to Cash, Collection and dispute resolution with Excellent written and verbal Communication.

Secondary Skills: V Lookup, H Lookup and DSO
Responsibilities:
Contract Review: Enter client and contract data, generate sales orders and invoices within the billing system and ensure they are delivered successfully to clients (and meet client requirements). Ensures compliance with company policies and procedures. Understanding contract structure, billing practices, and customer policies from both a customer-facing and a finance department perspective.
Invoicing and Collections: Ensure accurately and timely invoicing resolution of client invoicing issues. Interact with the sales, account manager and customer delivery teams in the field. Ensure compliance with client systems.
Monthly Close: Timely and efficient monthly close, including management of unbilled revenue & accrual for billable expenses.
Dispute Management: Responsible to work on aging bucket of > 30, 60, 90 and 120 days due past due bucket. Rigorous follow up with client to collect past due will be preferred, along with customer care approach.
Unapplied cash: Co-ordinate with respective team to apply open cash from account or to refund the duplicate and overpayment as an when required as per customer approval.
Escalation Metrix: - Should know Escalation Metrix to escalate past due invoices to respective team/ personnel to have funds in account.
Skills And Requirements
Minimum 5 years' experience in AR, O2C and collections process.

Advanced proficiency in Excel is necessary. Strong analytical skills are essential. Strong attention to detail.

Strong oral and written communication skills in English with the ability to effectively gather and convey information via e-mail or phone with people located in other non-local offices and in different time zones.

Experience with SaaS optics, Sage Intacct and Salesforce will be preferred.

The ideal candidate will be a self-motivated, proactive, deadline-oriented, fast learner, who is an organized, dedicated, flexible, hands-on team player with excellent problem-solving skills. "Roll-up-the-sleeves" approach is required. Comfortable in an unstructured, dynamic, fast-paced environment.

Extended hours required during peak business periods – financial close, audit periods, and as required by management.

Maintain accounts receivable records to ensure aging is up to date, credits and collections are applied, uncollectible amounts are accounted for, and miscellaneous differences are cleared. Perform account reconciliations (with banks and payment gateways). Maintain the billing system. Generate invoices and account statements.

Experience with process improvements, Automations and transition will be preferred.

Willing to work on multitask such as cash apps, invoice portal upload, Vendor management will be plus

Produce monthly financial and management reports; communicate discrepancies to the management team, identify slow-paying customers, and recommend collection candidates, Investigate and resolve any irregularities or inquiries.

Perform daily cash management duties, including the recording of bank deposits, updating and distribution of cash receipt logs, and posting of cash to the accounts receivable sub-ledger

Monitor and collect accounts receivable; strengthen and grow relationships with clients by communicating with customers regarding past-due accounts.

Prepare analytical and ratio analysis in relation to A/R for management to gain a better understanding of how collection efforts are progressing.

Support other accounting and finance team members and assist in general financial management and analysis. Proficiency with Microsoft Office (Excel, Word, etc) and Google Drive. Ability to work independently, and exercise integrity and confidentiality in handling information.
Note: - We are looking for candidate who is ready to work in NY or EST shift hrs.

Immediate Joiners will be preferred.