Billing Team Lead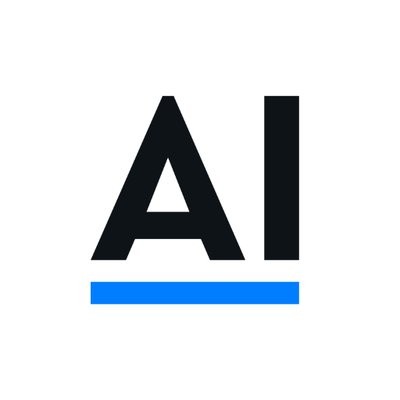 AlphaSense
India
Posted on Thursday, May 18, 2023
About AlphaSense:
AlphaSense is a market intelligence platform used by the world's leading companies and financial institutions. Our AI-based technology helps professionals make smarter business decisions by delivering insights from an extensive universe of public and private content—including company filings, event transcripts, news, trade journals, and equity research.
Total of $525M+ in VC funding – Series D funding in Jun'22 with a valuation of $1.8B

Trusted by 3,500+ enterprise customers, including a majority of the S&P 500.

1000+ people across offices in the U.S., U.K., Finland, and India
For more information, please visit www.alpha-sense.com.

Check out what we've built so far:


We are looking for a candidate who is ready to work in NY or EST shift hrs.
Summary
Reporting to Billing & Collections Manager with daily/weekly and monthly invoicing and revenue reporting, the position will be responsible for a variety of accounting activities focused on billing, client communications and collections. You will work as part of a growing team at a well-funded growth-stage tech company, will have direct communications with clients, and will have a significant opportunity to advance your career as the company scales.


Responsibilities:
Enter client and contract data, generate sales orders and invoices within the billing system and ensure they are delivered successfully to clients

Serve as an escalation point when needed for individual customer requests

Understand information flow throughout the entire order to cash workflow and how it integrates and interacts with other departments.

Deal directly with customers' AP departments: completing forms, registering with portals, responding to other vendor setup requests

Take initiative to find resolutions for internal and external customers and follow tasks through to resolution

Collaborate with the sales ops team and sales reps to ensure agreements meet internal standards and are ready to invoice.

Answering invoice questions from clients and routing requests internally as needed

Special projects as needed.
Requirements:
Must have 8-10 years of experience in Billing.

Should have 2+ years of experience in leading a team.

Experience with SaaS optics, Sage Intacct, and Salesforce will be preferred.

Strong customer service skills

To provide effective training and guidance to new employees

Customer query resolution and root cause analysis-Lean method

Excellent oral and written communication skills; attention to detail and follow through.

Conduct performance reviews - Drives team performance and motivates team to achieve business goals and customer satisfaction with his/her expertise.

Stakeholder Management - Manages transitions and proactively works towards capacity utilization with continuous collaboration with stakeholders.

Administers Financial Management Process - Drives volume management between sites considering business plan requirements.

Administers Compliance and Quality Process - Conducts operational audits to ensure effective operational performance.

Succession Planning - Continuously work towards people development to next levels.

Assesses performance indicators to determine areas meeting and failing below business expectations Handles escalations and queries for customers.

Identifies and suggests end-to-end process improvements to improve customer experience.

Determines employees training needs to produce continuous development plans.

Provides on-going feedback and support to improve performance.

Identifies and implements changes and process improvements to maximize efficiency, decrease errors, and reduce costs within the department.

Ability to work in a highly measured, fast-paced, production environment.

To work in 4pm IST to 1am IST shift
Roles & Responsibilities:
Ensuring the smooth running of the Billing function in order to ensure the accuracy and integrity of sales reported.

Supervising the work of two Billing Assistants

Ensuring that these Billings Assistants are trained and assisted to perform their duties.

Ensuring that all invoices are processed and imported into the system to the correct customer.

Always suggesting ideas for improvement to the billing process, to simplify & shorten the time and effort required.

Escalate any billing issues to the team and to the Sales department in order to complete the ensuring that billings are up to date.

Assisting with the year end audit in relation to all billing queries; and assisting them with other ad hoc exercises as and when requested by the Head of Finance or CFO

Superb organizational skills, accuracy and attention to detail.

Demonstrate leadership skills.

Able to meet deadlines, work well under pressure and prioritize work.

Proven track record of being adaptable to change in a fast-paced, ever-changing environment.

Be collaborative, hard-working and team focused.

Be able to hit the ground running with minimal training.

Be confident in solving problems and multi-tasking.

Be confident with systems and accounting packages.

Should be good in daily, weekly and monthly reporting with intent to meet billing deadlines.