Content Analyst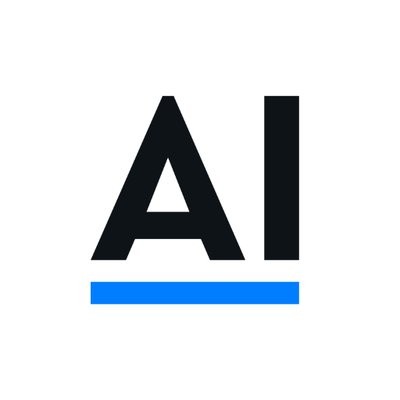 AlphaSense
Marketing & Communications, IT
Mumbai, Maharashtra, India
Posted on Wednesday, May 24, 2023
About AlphaSense:
AlphaSense is a market intelligence platform used by the world's leading companies and financial institutions. Our AI-based technology helps professionals make smarter business decisions by delivering insights from an extensive universe of public and private content—including company filings, event transcripts, news, trade journals, and equity research.
Total of $525M+ in VC funding – Series D funding in Jun'22 with a valuation of $1.7B
Trusted by 3,500+ enterprise customers, including a majority of the S&P 500.
1000+ people across offices in the U.S., U.K., Finland, and India
For more information, please visit www.alpha-sense.com.
Check out what we've built so far:
About the Team:
The Role:
The Content Analyst will work with our Content team to expand AlphaSense's content offering and support the needs of our clients. You will work together with a team of: product managers, content analysts, software engineers, and content vendors. Tasks will include: identifying and onboarding new content, configuring automatic content ingestion processes, and monitoring content quality. Content sets include Public Company presentations, news, regulatory, trade journals & publications, and other content available via the web.
The ideal candidate will have: strong written and verbal communication skills, prior content onboarding and support experience, solid analytical skills, web research, and troubleshooting skills.
Roles Responsibilities :
Research & Analysis:

Discover new sources of content available on the web to augment our content offering, and additionally evaluate web sources to be onboarded. Strategize and assist in creating frameworks of operation to optimally achieve project goals.

Content Onboarding & Maintenance:

Review content processing alerts. Verify and upload company presentations and other content from company, regulatory and other websites. Configure new web scraping jobs via an admin interface. Maintain existing scraping jobs adjusting configuration as needed to ensure quality content ingestion. Define requirements for quality reports and execute quality reports.

Troubleshooting Content Issues

: Bring new ideas and concepts forward to develop innovative and effective ways of troubleshooting content issues.

Content Support:

As a subject matter expert, you will be responsible for 3rd level support, addressing content-related inquiries. Escalate to internal teams and externally to content providers when necessary, raise tickets, and track issues. Coordinate with engineering teams, product managers and content providers regularly.

Coordinate with Content providers

: Proactively follow up with content providers and internal teams in order to resolve issues in a timely manner. Keep the stakeholders/requestors up to date on their reported issues.

Content Flow Monitoring & Reporting

: Track processing state, generate content usage reports, maintain log of content requests (e.g. via Productboard or similar tools).

Documentation

: Create, update and document content onboarding processes.

Quality Assurance and Quality Control:

R

eview documents for property categorization and tagging across our processing pipeline of content
Candidate Requirements:
Outstanding oral and written communication skills

1-3 years of data entry and/or data maintenance experience.

A high aptitude and willingness to learn. Because of our diverse base of clients, much of the technical knowledge required to succeed will be learned on the job

Knowledge of MS Office, Google Suite and basic technical knowledge

Superior Excel Skills

Ability to distill and explain complex issues in simple terms

Energetic and creative individual, possessing natural curiosity with the ability to learn quickly and adapt

Effective time management and task prioritization when under pressure

Ability and interest to work independently.

Must be able to work a late shift to support the U.S. revenue team.

Bachelor's Degree.

Experience with financial information / data and analyst workflows
Optional/Strong Plus Qualifications:
Experience managing content aggregation processes

Experience processing documents published by companies (presentations, filings, press release, transcripts)

Experience configuring web crawl jobs (structured or unstructured data sets)