Manager - IT Infrastructure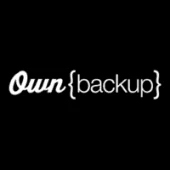 OwnBackup
IT, Other Engineering
Englewood Cliffs, NJ, USA
Posted on Tuesday, July 18, 2023
The Job
OwnBackup is one of the fastest growing global SaaS companies. With over 6,000 customers, we are ranked on the Forbes Cloud 100 as one of the world's top private cloud companies and have raised over $500 million in funding from AIkeon Capital, B Capital Group, BlackRock Private Equity Partners, Insight Partners and others.
We are seeking a Manager - IT Infrastructure to join our global Information Technology team. In this role, you will be responsible for managing a dedicated team of subject matter experts supporting our global business. Reporting directly to the VP of Technology, you will play a critical role in driving our business forward by overseeing the implementation and maintenance of our internal technology and IT infrastructure. Your primary focus will be on ensuring the reliability, scalability, and security of our systems, network, and audio-visual solutions. Additionally, you will collaborate with key stakeholders to align technology decisions with business requirements and contribute to the development of strategic architecture roadmaps.
To excel in this position, you should have a background in systems engineering, networking, and infrastructure management. Familiarity with emerging technologies will be highly valued as we look to continuously innovate and improve our technology.
If you are a proactive leader with a track record of delivering successful infrastructure projects and possess excellent project management skills, we invite you to join our team and make a significant impact on our organization's growth and employee experience.
Your Day-to-Day Role
Lead and manage a team of subject matter experts, including Network/Infrastructure Engineers, Systems Engineers, and an Audio-Visual Team.

Develop and mature infrastructure team processes, demonstrating the ability to be hands-on when necessary, while effectively delegating projects and tasks to ensure streamlined operations.

Oversee and manage all aspects of enterprise IT infrastructure, ensuring the reliable and secure operation of systems, networks, and audio-visual solutions for a 1000 user organization.

Serve as a point of escalation for IT infrastructure issues.

Create roadmaps and project plans for infrastructure initiatives, aligning them with business requirements and current technology trends.

Collaborate with other department heads to ensure alignment and achievement of business objectives.

Utilize Jira Project Management tools to track and monitor project progress and provide consistent and timely updates to IT leadership, business stakeholders, and executives.

Stay updated on industry best practices and emerging technologies, recommending innovative solutions to enhance our infrastructure capabilities.

Collaborate closely with team members to develop training programs and individual development plans.
Your Work Experience
3-5 years in an IT management role, with a proven track record of directly overseeing and managing teams of engineers/subject matter experts.

4+ years in a hands-on IT systems engineering, network engineering, or infrastructure engineering role.

Bachelor's degree in Computer Science, Information Technology, or a related field, or equivalent work experience.

Proven track record in people management, demonstrated through successfully shaping career growth paths, fostering professional development, and providing impactful coaching to drive team performance and individual success.

Proven track record in managing IT infrastructure for a cloud-first, SaaS-focused organization.

Excellent communication and interpersonal skills, with the ability to collaborate effectively with diverse teams and stakeholders.

Strong problem-solving and analytical thinking abilities.

Strong project management skills, with the ability to prioritize projects and tasks, and develop comprehensive roadmaps.

Proficiency in Jira Project Management and Jira Service Management is highly desired.

Passionate about technology with a genuine enthusiasm for staying updated on the latest industry trends and advancements.

Experience with Okta, Okta Workflows, Google Workspace, and associated automations and integrations.

Experience with audio-visual or broadcast systems and associated equipment.

Proficiency in networking principles and the OSI model.

Familiarity with AWS or cloud infrastructure management is a plus.

Networking and/or cloud infrastructure certifications, or related credentials are a plus.



Important Details
This is a full-time position. The ideal candidate will work out of our Englewood Cliffs, NJ office to maximize collaboration and interaction with the business.
OwnBackup is dedicated to creating an environment where employees thrive, which is why base pay is only one part of the total compensation package that is provided to compensate and recognize employees for their work. This role may also be eligible for unlimited PTO, generous medical benefits, a 401(k) savings plan with a 4% employer match, discretionary bonuses/incentives, and stock options. We also offer catered lunches in the office five days a week, a full fitness center, and free shuttle bus service to and from New York City.

Creating an environment where employees thrive also means making sure every employee feels accepted. As we scale to help all types of companies protect precious data, our team must reflect the diversity we serve. OwnBackup is an Equal Opportunity Employer and we believe that every employee in the company brings a unique perspective that they can and should contribute in order to make an impact every day. We strive to be one team and one culture that builds trust through transparency. We do not discriminate based on race, color, religion, sex, sexual orientation, gender identity, age, national origin, protected veteran status or disability status.
A Bit About Us
OwnBackup is a leading SaaS data protection platform for some of the largest SaaS ecosystems in the world, including Salesforce, Microsoft Dynamics 365, and ServiceNow. Through capabilities like data security, backup and recovery, archiving, and sandbox seeding, OwnBackup empowers thousands of organizations worldwide to manage and protect the mission-critical data that drives their business.
#LI-Onsite