Senior Product Marketing Manager, Portfolio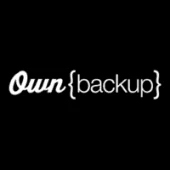 OwnBackup
Marketing & Communications, Product
Englewood Cliffs, NJ, USA
Posted on Tuesday, July 18, 2023
The Job
OwnBackup is one of the fastest growing global SaaS companies. With over 6,000 customers, we are ranked on the Forbes Cloud 100 as one of the world's top private cloud companies and have raised over $500 million in funding from AIkeon Capital, B Capital Group, BlackRock Private Equity Partners, Insight Partners and others.
We're on the journey of a lifetime with incredible traction across geographies, verticals, and segments. We're building a product marketing dream team to power our growth, and this critical role sits within a newly created function in an established product marketing organization. The focus of the role will be all about shaping the GTM strategy for our product portfolio as a whole, the expansion of which will enable OwnBackup to capitalize on new markets with new personas. We are searching for a creative, hands-on Senior Product Marketing Manager ready to make an immediate impact on OwnBackup's rapidly growing business, in a fun and fast-paced environment.
About You
You are a master of your trade. Your passion, functional expertise, and genuine curiosity inspires everyone around you. You excel at bringing cross-functional stakeholders together to set and execute on GTM strategy that ensures the commercial success of new products as well as the continued growth of our in-market products. You're excited about the idea of leading all product marketing efforts to grow our footprint in the most recent ecosystem we entered.
Your Day-to-Day Role
Develop positioning and messaging that articulates the value of the full portfolio of OwnBackup products.

Identify urgent priorities for decision-making personas, and tailor messaging to position OwnBackup as a solution to those timely challenges. Work closely with go-to-market teams to understand how well messaging is resonating, and iterate and refine to maximize its impact.

Create engaging sales tools. Educate sales teams on business priorities, and enable them to effectively deliver compelling messaging in prospect engagements.

Work with campaign managers to help build effective campaigns, and enable them with compelling content.

Build focused go-to-market plays that deepen our reach with targeted personas, use cases and industries.

Develop and deepen understanding of new personas. Formalize this understanding in persona briefs that are regularly updated, to help ensure our messaging resonates.
Your Work Experience
5 - 7 years of product marketing experience in B2B tech, and 6 - 10 years of relevant experience overall. Some experience in a customer-facing role preferred (sales, consulting, business development).

Skilled storyteller with the ability to develop a point of view that is strong and grounded, and a capacity to refine that point of view based on new information

Ability to "connect the dots" between customers' business priorities and technology capabilities. Equally comfortable conversing about both, to inspire account executives' confidence in delivering messages they will be bringing to market.

Excellent communication skills and executive presence

Ability to operate successfully with a high degree of autonomy

Skilled at balancing the needs of multiple cross-functional stakeholders, while prioritizing what is most important to overall business objectives
Important Details
This is a full-time position. The ideal candidate will work out of our Englewood Cliffs, NJ office to maximize collaboration and interaction with the business. As we are looking for top-talent, for the right candidate there may be an opportunity to work remotely in the following cities: Seattle, Atlanta, Austin, Boston, Chicago. Travel may be required.
OwnBackup is dedicated to creating an environment where employees thrive, which is why base pay is only one part of the total compensation package that is provided to compensate and recognize employees for their work. This role may also be eligible for unlimited PTO, generous medical benefits, a 401(k) savings plan with a 4% employer match, discretionary bonuses/incentives, and stock options. We also offer catered lunches in the office five days a week, a full fitness center, and free shuttle bus service to and from New York City.
Creating an environment where employees thrive also means making sure every employee feels accepted. As we scale to help all types of companies protect precious data, our team must reflect the diversity we serve. OwnBackup is an Equal Opportunity Employer and we believe that every employee in the company brings a unique perspective that they can and should contribute in order to make an impact every day. We strive to be one team and one culture that builds trust through transparency. We do not discriminate based on race, color, religion, sex, sexual orientation, gender identity, age, national origin, protected veteran status or disability status.
A Bit About Us
OwnBackup is a leading SaaS data protection platform for some of the largest SaaS ecosystems in the world, including Salesforce, Microsoft Dynamics 365, and ServiceNow. Through capabilities like data security, backup and recovery, archiving, and sandbox seeding, OwnBackup empowers thousands of organizations worldwide to manage and protect the mission-critical data that drives their business.
#LI-Onsite