Alliance Director, NSA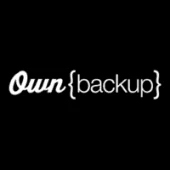 OwnBackup
Englewood Cliffs, NJ, USA
Posted on Tuesday, October 3, 2023
The Job
Own is the leading data platform trusted by thousands of organizations to protect and activate SaaS data to transform their businesses. Own empowers customers to ensure the availability, security and compliance of mission-critical data, while unlocking new ways to gain deeper insights faster. By partnering with some of the world's largest SaaS ecosystems such as Salesforce, ServiceNow and Microsoft Dynamics 365, Own enables customers around the world to truly own the data that powers their business.
It's their platform. It's your data. Own it.
The Director, AWS Alliance NSA is a full-time role and will report to the VP, Public Cloud & Ecosystems and be responsible for driving our AWS partnership in North/South America. The role will include a moderate amount of travel, expected to be about 25% to work with AWS partner & sales leaders and support go-to-market campaigns and events.
The Director, AWS Alliance NSA will be the primary point of contact in-region and advocate for our partnership with Amazon Web Services (AWS). You will work within our Alliances team and coordinate with Sales, Sales Ops, and Marketing teams to develop co-selling motions as well as our Product team to develop new product integrations. You will be an expert in the opportunities that are available to Own as part of our cloud partnership and will use your strategic mindset to prioritize and oversee the execution of opportunities that align with our company's business objectives.
Our ideal candidate will need to be comfortable exploring matrixed organizations, use networking to develop relationships for new entry points and be confident in talking broadly across product, technology and sales teams both at Own and with AWS.
The ideal candidate will have extensive experience building and deepening partner relationships, demonstrating success leading cross-functional initiatives, as well as proven outcomes in aligning with and enabling global sales teams to generate revenue. The successful candidate will also possess a business background that enables them to drive specific engagement and interaction at the VP level and above coupled with a technical aptitude that enables them to easily interact with product managers, engineers and technical architects across global networks and cloud providers. This position will have direct reports, and your experience hiring & developing the best is preferred.
Your Day-to-Day Role
Understand AWS intimately, how their partnership programs work, how our AWS Marketplace availability can benefit our prospects, what motivates them, and how to drive commitment to an ever-expanding and deepening relationship
Be the expert on the available benefits of each partner program to ensure that Own is maximizing its benefit from and influence with the partner
Drive joint go-to-market programs working cross functionally with marketing, sales, channel and product that drive pipeline from our partners
Lead the day-to-day relationship and business development activities with key public cloud alliance partners (AWS) to build mutually beneficial business outcomes
Lias between Own sales team and AWS sellers on tactical deal execution
Be the expert in the sales messaging, motion and organizational alignment for AWS
Facilitate joint roadmap and integration discussions with partners to ensure that we're delivering optimized solutions that solve real problems for our customers
Lead and develop a team in-region to support our expanding partnership
Your Work Experience
Must have strong working knowledge of AWS – people, programs and sales motion in particular, or similar experience with
7+ years of experience with enterprise software field sales/alliances/business development, Salesforce experience is a plus, but not a requirement
Demonstrated success in implementing end-to-end initiatives involving multiple products, groups, audiences and deliverables
Results-oriented and self-motivated, able to think strategically and execute tactically
Tech-savvy coupled with a high degree of intellectual curiosity
Possesses strong analytical, project management, verbal, written and presentation skills
Important Details
This is a full time position. The candidate could be remote in WA or CA, or work out of our New Jersey office to maximize interaction with HQ employees.
Own is dedicated to creating an environment where employees thrive, which is why base pay is only one part of the total compensation package that is provided to compensate and recognize employees for their work. This role may also be eligible for unlimited PTO, generous medical benefits, a 401(k) savings plan with a 4% employer match, discretionary bonuses/incentives, and stock options. We also offer catered lunches in the office five days a week, a full fitness center, and free shuttle bus service to and from New York City.
Creating an environment where employees thrive also means making sure every employee feels accepted. As we scale to help all types of companies protect precious data, our team must reflect the diversity we serve. Own is an Equal Opportunity Employer and we believe that every employee in the company brings a unique perspective that they can and should contribute in order to make an impact every day. We strive to be one team and one culture that builds trust through transparency. We do not discriminate based on race, color, religion, sex, sexual orientation, gender identity, age, national origin, protected veteran status or disability status.
Learn more at owndata.com.
#LI-Hybrid
#LI-Hybrid