Cyber Security Principal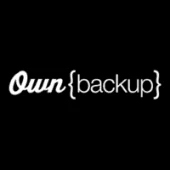 OwnBackup
San Diego, CA, USA
Posted on Tuesday, October 3, 2023
The Job
Own is the leading data platform trusted by thousands of organizations to protect and activate SaaS data to transform their businesses. Own empowers customers to ensure the availability, security and compliance of mission-critical data, while unlocking new ways to gain deeper insights faster. By partnering with some of the world's largest SaaS ecosystems such as Salesforce, ServiceNow and Microsoft Dynamics 365, Own enables customers around the world to truly own the data that powers their business.
It's their platform. It's your data. Own it.
As part of the Chief Information Security Officer (CISO) organization, this role will advance our focus on supporting prospective and existing customers' security and compliance needs. The individual will create a competitive advantage that grows our business and increase customer and prospect confidence within our service offerings.
The role will collaborate with internal teams to create and enhance customer-facing documents, collateral, and build and drive continuous improvements to build trust sooner with our prospects. This individual will become a product subject matter expert in the context of product security and compliance features as well as the security posture of the infrastructure maintained within AWS and Azure.
Within this role the individual will have a specific focus with the public sector Sales team to support efforts and engagement at industry specific events, conferences and trade shows. The individual should be familiar with engaging with public sector cliental, and specifically those operating in FedRAMP environments.
This individual will be the initial escalation point of contact for sales support functions and collaborate appropriate responses from the CISO or R&D organizations as necessary. This role will be for a highly technical individual with in-depth experience in cloud security, SaaS, and can speak with confidence and clarity to meet with prospects during the sales cycle. Additionally, the role will coordinate key proposed changes to technical infrastructure and tooling from engineering to ensure proper alignment with customer and compliance requirements.
Your Day-to-Day Role
Work directly with sales as the initial escalation point of contact for security and compliance assessments, questions, and calls with prospective customers.
Collaborate with the Marketing team to prepare materials and security focused collateral to support Sales efforts in various public sector meetings.
Develops continuous improvement strategies to address immediate customer inquiries/responses for current data protection/cybersecurity practices, risk controls in the product, with a focus on standardizing and scale.
Communicate and explain Own's information security and compliance strategy to prospects and customers.
In collaboration with Marketing, Product, Engineering, Legal, and CISO, influences and supports longer-term strategies for adoption and integration of customer requirements.
Educate sales and account management staff on information system security and compliance capabilities.
Meet with clients and auditors to answer questions and discuss Own's cybersecurity program
Partner with applicable company departments to ensure essential collateral is up-to-date and accurate, not limited to whitepapers, data flow diagrams, CSA CAIQ, and SIG.
Informing and influencing the development and product organization to follow security-related requirements and best practices.
Partner with the entire CISO org to manage the organizational risk register, create department metrics dashboards, manage risk assessments, quantify, and qualify risks for prioritization.
Partner with Legal and CISO orgs to perform vendor due diligence, quality, and risk management programs, meetings, processes, and audit evidence.
Partner with CISO org to collaborate on other security and compliance projects and efforts as necessary.
Your Work Experience
Minimum 8 years of experience in related cybersecurity functions.
Minimum 4 years of experience in cloud security roles.
Minimum 2 years of experience in a similar sales support function, including fielding customer questions via voice/video/in person.
Prefered 2 years of experience supporting public sector organizaitons.
Strong understanding of mitigating security controls (i.e., anti-virus, IPS/IDS, API security, DLP, SAML/SSO, access management, encryption, logging, patching), and how they work in an overall defense in-depth methodology.
Understanding of cloud infrastructure and protection methodology and tooling for virtualized services.
Understanding of distributed denial of service attack intelligence gathering, concepts, mitigation tools, and techniques.
Knowledge of cybersecurity standard frameworks such as ISO, SOC, NIST CSF, and CIS 20 Controls.
Familiarity with secure coding best practices.
Strong communication skills, customer-centric, and comfortable in a sales support role as needed.
Previous experience in preparing and delivering product presentations to customers and prospects during customer meetings and marketing seminars.
Familiarity with B2B SaaS environments.
Strong project management, meeting/call management skills.
Excellent communication skills.
Working knowledge of numerous cloud-based products and services and a willingness to maintain cutting-edge knowledge of cloud-based technology going forward
Current AWS security, CISSP, CRISC, CISA, GIAC, or equivalent certifications preferred.
Experience within the Salesforce, Microsoft Dynamics 365 or ServiceNow eco system(s) preferred.
Previous experience in the negotiation of security provisions in client contracts preferred.
Experience writing policies and procedure documents preferred.
Important Details
This is a full-time position. The ideal candidate will work out of our San Diego, CA office to maximize collaboration and interaction with the business. Travel may be required.
The base salary hiring range for this position is $141,600 to $177,000. The actual amount to be offered to the successful candidate will be dependent upon various factors such as education, training, skills, qualifications, competencies, years of experience, job-related knowledge, scope of the role, and location.
Own is dedicated to creating an environment where employees thrive, which is why base pay is only one part of the total compensation package that is provided to compensate and recognize employees for their work. This role may also be eligible for unlimited PTO, generous medical benefits, a 401(k) savings plan with a 4% employer match, discretionary bonuses/incentives, and stock options. We also offer catered lunches in the office five days a week.
Creating an environment where employees thrive also means making sure every employee feels accepted. As we scale to help all types of companies protect precious data, our team must reflect the diversity we serve. Own is an Equal Opportunity Employer and we believe that every employee in the company brings a unique perspective that they can and should contribute in order to make an impact every day. We strive to be one team and one culture that builds trust through transparency. We do not discriminate based on race, color, religion, sex, sexual orientation, gender identity, age, national origin, protected veteran status or disability status.
Learn more at owndata.com.
#LI-Hybrid
#LI-Hybrid