FP&A Manager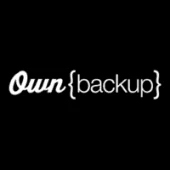 OwnBackup
Englewood Cliffs, NJ, USA
Posted on Friday, October 6, 2023
The Job
Own is the leading data platform trusted by thousands of organizations to protect and activate SaaS data to transform their businesses. Own empowers customers to ensure the availability, security and compliance of mission-critical data, while unlocking new ways to gain deeper insights faster. By partnering with some of the world's largest SaaS ecosystems such as Salesforce, ServiceNow and Microsoft Dynamics 365, Own enables customers around the world to truly own the data that powers their business.
It's their platform. It's your data. Own it.
We are seeking an experienced FP&A Manager to lead our financial planning and analysis efforts, focusing on headcount management and budget oversight for various business lines within the organization. The successful candidate will play a crucial role in ensuring effective resource allocation, optimizing costs, and supporting strategic decision-making.
Your Day-to-Day Role
Headcount Management:
Develop and maintain headcount models and forecasts based on business needs, growth plans, and productivity targets.
Partner with HR and department heads to align headcount plans with overall business strategies.
Analyze historical and current headcount data to identify trends, patterns, and opportunities for optimization.
Business Line Budget Management:
Lead the annual budgeting process for designated business lines, collaborating with department heads to establish budget targets and assumptions.
Monitor and analyze budget performance against actual results, identifying variances and recommending corrective actions as needed.
Provide financial insights to department heads to support effective budget utilization and resource allocation.
Financial Planning and Analysis (FP&A):
Develop and maintain financial models to support the annual budgeting, forecasting, and long-term strategic planning processes.
Conduct variance analysis and performance reviews to identify key drivers impacting financial results and provide actionable recommendations.
Prepare regular and ad-hoc financial reports and presentations for executive leadership, highlighting critical financial metrics and insights.
Cross-Functional Collaboration:
Work closely with other finance and operational teams to gather relevant data and insights for accurate financial analysis and reporting.
Collaborate with department heads to understand their business needs, challenges, and opportunities to develop tailored financial strategies.
Process Improvement:
Identify opportunities to enhance budgeting, forecasting, and reporting processes to drive efficiency, accuracy, and alignment with organizational goals.
Continuously improve financial models, tools, and templates to enhance analytical capabilities and decision-making support.
Job Requirements
Bachelor's degree in Finance, Accounting, Business Administration, or related field. MBA or relevant advanced degree is a plus.
Minimum 6 years of experience in financial planning and analysis, with a focus on headcount and budget management.
Strong analytical skills and proficiency in financial modeling, forecasting, and budgeting.
Excellent communication and presentation abilities, with experience in effectively conveying financial insights to diverse stakeholders.
Demonstrated leadership and people management skills.
Proficiency in using financial software and tools (e.g., Excel, ERP systems, financial modeling software).
Ability to work in a fast-paced, dynamic environment and manage multiple priorities effectively.
Important Details
This is a full-time position. The ideal candidate will work out of our Englewood Cliffs, NJ office to maximize collaboration and interaction with the business. Travel may be required.
Own is dedicated to creating an environment where employees thrive, which is why base pay is only one part of the total compensation package that is provided to compensate and recognize employees for their work. This role may also be eligible for unlimited PTO, generous medical benefits, a 401(k) savings plan with a 4% employer match, discretionary bonuses/incentives, and stock options. We also offer catered lunches in the office five days a week, a full fitness center, and free shuttle bus service to and from New York City.
Creating an environment where employees thrive also means making sure every employee feels accepted. As we scale to help all types of companies protect precious data, our team must reflect the diversity we serve. Own is an Equal Opportunity Employer and we believe that every employee in the company brings a unique perspective that they can and should contribute in order to make an impact every day. We strive to be one team and one culture that builds trust through transparency. We do not discriminate based on race, color, religion, sex, sexual orientation, gender identity, age, national origin, protected veteran status or disability status.
Learn more at owndata.com.
#LI-Onsite