Senior Vice President, Growth Marketing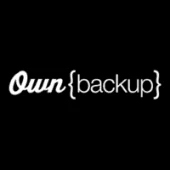 OwnBackup
Marketing & Communications, Sales & Business Development
Englewood Cliffs, NJ, USA
Posted on Friday, October 13, 2023
The Job
OwnBackup is one of the fastest growing global SaaS companies. With over 6,000 customers, we are ranked on the Forbes Cloud 100 as one of the world's top private cloud companies and have raised over $500 million in funding from AIkeon Capital, B Capital Group, BlackRock Private Equity Partners, Insight Partners and others.
We are looking for a Senior Vice President of Growth Marketing to build the revenue and demand strategy forOwnBackup's growth including new customer acquisition,cross selling to existing customers, field and ABM marketing using expertise and data driven techniques. You will bring a deep expertise in lead generation to increase demand and revenue for our products across multiple ecosystems such as Salesforce, ServiceNow, Microsoft and more.
In addition, you will work hand-in-hand with Sales leadership, providing effective programs to support selling "to, through, and with" our Sales Team and Channel Partners. You will also be responsible to achieve targets across all demand generation activities, including SEO/SEM, paid social, content syndication, email marketing, website conversion optimization, events, marketing operations, budgeting and forecasting.
You will be responsible to lead, motivate and mentor a global Revenue Marketing team, and translate corporate objectives into Marketing objectives to optimize the effectiveness of pipeline generation and marketing spend.
You will build successful cross-functional relationships and alignment on corporate objectives and go-to-market priorities, specifically with Sales, Channel and Product Teams. You will also present updates on Marketing's performance and pacing to corporate objectives regularly to the Executive Leadership team.
Your Day-to-Day Role
Revenue/Demand Generation

Work in lock-step with leadership from Sales, Product and Channel teams to establish cross-functional alignment, and to develop a fully integrated demand generation strategy
Develop and execute Marketing programs to support revenue and growth objectives including customer cross-selling/up-selling opportunities, etc.
Drive all digital marketing efforts, including SEM, SEO, paid social, content syndication, 3rd party/analyst programs, webinars, podcasts, website/content conversion optimization
Leverage data and cohort analysis to improve targeting and conversion (eg. ABM, intent marketing), while effectively managing efficiency of spend
Drive data-driven decisions and optimizations to continually improve lead generation across all channels
Evaluate, select and manage outside vendors that contribute to demand creation programs including direct marketing/media agencies, search engine optimization (SEO) experts, designers, copywriters, email providers and list brokers
Performance Management

Define Demand Gen Marketing KPIs and operating metrics
Oversee the end-to-end lead management process in conjunction with Sales Operations and Marketing Operations, including lead capture, nurturing via portfolio marketing, and customer journey management
Derive insights from marketing analytics and apply learnings to develop a path forward creating measurable growth
Content

Collaborate with the Content Team to identify and drive the creation of specific content assets to support lead generation and sales enablement initiatives
Define compelling prospect experiences that lead to conversion
Leadership

Lead quarterly business reviews with actionable findings and output across the Marketing organization
Present monthly deep dive reviews of Marketing performance and business impact to the Executive Leadership team
Proactively engage with leadership from Sales, Channel and Product teams to align Marketing to cross functional goals, and to optimize the impact of marketing activities
Scale and maintain an optimal team structure, knowing when to bring expertise in-house vs. outsourcing critical skills
Demonstrate strong influencing ability and presence with the Executive Leadership team
Marketing Operations

Align planning, forecasting and budgeting efforts with corporate objectives, and report on the impact of demand creation activities including ROI of marketing spend
Drive the development of a performance dashboard to show how strategies have delivered against objectives
Analyze campaign outcomes in detail, drawing insights and presenting results clearly to facilitate sound decision making and next steps
Monitor marketing technology stack and make recommendations for continuous improvement
Provide oversight and leadership in the use and administration of our marketing automation and CRM systems
Develop the annual marketing budget, and oversee plan vs. actuals on a monthly basis to ensure operations adhere to budget parameters
Your Work Experience
10-15 years of enterprise SaaS marketing experience as a senior leader of a global team
Complete understanding of all facets of the buyer journey throughout the marketing and sales funnel
Demonstrated analytical ability, specifically around program measurement and ROI, and program execution skills
Proven track record partnering with members of the Executive Leadership team to collaborate on budgets and to deliver effective Marketing performance updates
Demonstrated skills as a people manager, prioritizing activities, inspiring teams, and keeping the team on task to achieve goals
Highly collaborative, team oriented, with strong and clear communication skills and can partner with all levels
Proven track record of managing marketing budgets, funnel performance, and forecasts, to achieve new sales and revenue growth goals
Proven ability to identify, negotiate and manage vendor relationships
Knowledge and hands-on experience with widespread marketing automation and sales automation systems, particularly Salesforce and/or ServiceNow
Comfortable and motivated working in a highly collaborative, fast-moving environment.
Important Details
This is a full-time position. The ideal candidate will work out of our Englewood Cliffs, NJ office to maximize collaboration and interaction with the business. Travel may be required.
OwnBackup is dedicated to creating an environment where employees thrive, which is why base pay is only one part of the total compensation package that is provided to compensate and recognize employees for their work. This role may also be eligible for unlimited PTO, generous medical benefits, a 401(k) savings plan with a 4% employer match, discretionary bonuses/incentives, and stock options. We also offer catered lunches in the office five days a week, a full fitness center, and free shuttle bus service to and from New York City.
Creating an environment where employees thrive also means making sure every employee feels accepted. As we scale to help all types of companies protect precious data, our team must reflect the diversity we serve. OwnBackup is an Equal Opportunity Employer and we believe that every employee in the company brings a unique perspective that they can and should contribute in order to make an impact every day. We strive to be one team and one culture that builds trust through transparency. We do not discriminate based on race, color, religion, sex, sexual orientation, gender identity, age, national origin, protected veteran status or disability status.
A Bit About Us
OwnBackup is a leading SaaS data protection platform for some of the largest SaaS ecosystems in the world, including Salesforce, Microsoft Dynamics 365, and ServiceNow. Through capabilities like data security, backup and recovery, archiving, and sandbox seeding, OwnBackup empowers thousands of organizations worldwide to manage and protect the mission-critical data that drives their business.
#LI-Onsite