Senior Learning & Development Specialist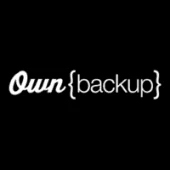 OwnBackup
Englewood Cliffs, NJ, USA
Posted on Friday, November 17, 2023
Own is the leading data platform trusted by thousands of organizations to protect and activate SaaS data to transform their businesses. Own empowers customers to ensure the availability, security and compliance of mission-critical data, while unlocking new ways to gain deeper insights faster. By partnering with some of the world's largest SaaS ecosystems such as Salesforce, ServiceNow and Microsoft Dynamics 365, Own enables customers around the world to truly own the data that powers their business.
It's their platform. It's your data. Own it.
The Job
As a Learning & Development Specialist and Facilitator at Own, you will play a crucial role in enhancing the skills, knowledge, and performance of our employees. You will work closely with cross-functional teams to design, deliver, and facilitate professional development programs and training initiatives that align with our company goals. Your expertise will be pivotal in driving the professional growth of our employees and ensuring that they are well-equipped to excel in their roles.
Your Day-to-Day Role
Training Program Design: Collaborate with department heads and subject matter experts to design comprehensive training programs for people leaders, individual contributors, & new hires tailored to the unique needs of SaaS professionals in an iterative environment.
Content Development: Create engaging, up-to-date, and relevant training content, including e-learning modules, workshops, webinars, and other learning resources leveraging impactful adult learning theories & methods (i.e., microlearning, blended learning, etc.)
Facilitation: Conduct interactive training sessions and workshops, both in person and virtually, ensuring engaging, interactive, and impactful learning experience(s).
Skill Assessments: Develop and implement skills assessment tools to measure the impact and effectiveness of training programs.
Continuous Improvement: Continuously evaluate and improve existing training programs based on feedback (knowledge of the Kirkpatrick Model of Evaluation) and evolving industry best practices.
Learning Management System (LMS): Manage and update the LMS platform, ensuring seamless access to training materials for employees.
Feedback and Reporting: Collect and analyze data to measure the success and ROI of training initiatives. Provide regular reports to leadership.
Continuous Learning Culture: Promote a culture of continuous learning and growth throughout the organization.
Program Communications: Create engaging communications around People & Learning programs to drive interest & engagement
Stay Current: Keep up-to-date with industry trends, best practices, and emerging technologies in the SaaS sector to ensure training content remains relevant.
Onboarding/Orientation: Shared responsibility of new hire orientation & onboarding to welcome new hires to the business and support seamless assimilation into the organization.
Your Work Experience
Bachelor's degree in a related field (e.g., HR, Education, Business), or commensurate experience.
3-7 years of experience in learning and development, with a strong background in SaaS companies.
Proven experience in designing, developing, delivering, & measuring the effectiveness of training programs in a fast-paced environment.
Excellent facilitation skills, both in person and virtually.
Familiarity with learning management systems and e-learning/authoring platforms.
Strong project management skills to handle multiple training initiatives simultaneously.
Analytical skills to assess the impact of training programs and make data-driven improvements.
Exceptional communication and interpersonal skills.
Enthusiastic, self-motivated, and passionate about professional development.
Relevant certifications in training and development are a plus.
Important Details
This is a full-time position. The ideal candidate will work out of our Englewood Cliffs, NJ office a minimum of 3 days per week to maximize collaboration and interaction with the business. Travel may be required.
Own is dedicated to creating an environment where employees thrive, which is why base pay is only one part of the total compensation package that is provided to compensate and recognize employees for their work. This role may also be eligible for unlimited PTO, generous medical benefits, a 401(k) savings plan with a 4% employer match, discretionary bonuses/incentives, and stock options. We also offer catered lunches in the office five days a week, a full fitness center, and free shuttle bus service to and from New York City.
Creating an environment where employees thrive also means making sure every employee feels accepted. As we scale to help all types of companies protect precious data, our team must reflect the diversity we serve. Own is an Equal Opportunity Employer and we believe that every employee in the company brings a unique perspective that they can and should contribute in order to make an impact every day. We strive to be one team and one culture that builds trust through transparency. We do not discriminate based on race, color, religion, sex, sexual orientation, gender identity, age, national origin, protected veteran status or disability status.
Learn more at owndata.com.
#LI-Onsite