Social Media Coordinator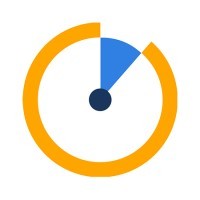 Parspec
Administration, Marketing & Communications
San Francisco, CA, USA
Posted on Wednesday, May 17, 2023
Join Us in Revolutionizing the Construction Industry
Parspec is transforming how $5 trillion in building construction products are sold annually around the world by digitizing and organizing the industry's product data. By making this data more accessible and useful, our digital platform enables designers and builders to quickly identify the right products for their projects and helps the supply chain to generate new leads and close deals faster. These benefits are enabled by proprietary AI and workflow automation technology.
Founded in 2021, Parspec has raised over $11M in seed financing from leading deep tech and construction industry investors to achieve its ambitious mission, including
Innovation Endeavors
(founded by former Google CEO Eric Schmidt). We invite you to be at the forefront of innovation for one of the oldest and largest industries in the world!
Parspec is helmed by technologists and construction supply chain veterans with a common passion to digitally transform our industry:
Forest Flager
(Co-Founder & CEO) - Former Director of Software at Katerra and Stanford University faculty member; Stanford BS, PhD. MIT MEng. Harvard MDes.
Pratyush Havelia
(Co-Founder & CTO) - Construction-tech engineering leader for 5+ years; Stanford MS & MEng, IIT-R
B.Tech
.
We invite you to be at the forefront of the digital transformation of the construction industry.
The Part Time B2B Social Media Coordinator is responsible for developing and executing social media strategies for Parspec. This includes designing and managing a social calendar, coordinating design requirements with a designer (or designing their own content), and managing and posting all content onto Parspec's linkedin, youtube, and twitter accounts, if applicable, through Parspec's Hubspot account.
Responsibility:
Develop and execute social media strategies for Parspec.
Design and manage a social calendar.
Write social copy and coordinate design requirements with our designer (or design your own content)
Manage and post through Parspec's LinkedIn and HubSpot pages.
Monitor social media analytics and report on results.
Stay up-to-date on social media trends and best practices.
Collaborate with other marketing team members to create and execute marketing campaigns (Ads, blogs, website, etc.)
Ethos
At Parspec, we lead from every seat. Our team members are self-starters that think big, and bring their own uncompromising standards of excellence. We embrace diversity with a belief that different backgrounds, ideas, and skillsets result in better outcomes. Parspec does not discriminate in employment based on race, color, creed, national origin, ancestry, sex, marital status, disability, religious or political affiliation, age, sexual orientation, or gender identity.
Parspec encourages people of all backgrounds to apply, including people of color, immigrants, refugees, women, LGBTQIA, people with disabilities, veterans and those with diverse life experiences.