Product Manager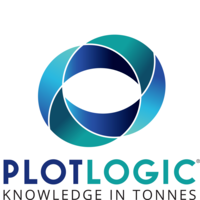 Plotlogic
Product
Brisbane, Australia
Posted on Saturday, May 6, 2023
About the Organisation
We are Plotlogic, one of the world's most innovative mining technology companies. Our systems combine high precision sensors with machine learning to provide real time ore characterisation. Our technology is retooling the mining industry to enable greater recovery, reduce waste and enhance geological modelling.
Plotlogic people are:
· Willing to be stretched and have a thirst for learning.
· Adaptable, flexible, and supportive of change
· Champions of diversity and inclusiveness
· Resilient and realise the positive potential of all situations.
· Constantly striving to improve our products and performance.
About the role:
Competitive remuneration package
Flexible working hours
Opportunity for growth and career progression
Immediate start available
Plotlogic is seeking an experienced Product Manager to join our Brisbane team and take responsibility for managing the lifecycle of our products. The successful candidate will work closely with engineering, sales, customer success and operations teams to define, develop, and launch products that meet the needs of our customers in the mining industry. They will also be responsible for maintaining a deep understanding of the market, competition, and customer needs to ensure that our products remain competitive and relevant.
Key Accountabilities
Define product vision and strategy: You will define and communicate the product vision and strategy, which includes market analysis, customer needs, and competitive analysis.
Alignment across internal stakeholders for value definition, feasibility, usability, viability.
Drive the identification of customer problems and design solutions for engineering to deliver.
Conduct regular product discovery with customers and perform post-launch analysis to track impact.
Communicate and educate the product strategy, and other product updates to our sales, customer success, and product marketing teams, so that they may effectively position & relay that to our prospective and existing customers.
Analyse whether product initiatives are performing to pre-defined hypotheses and KPIs.
About you:
5+ years in product management or related field.
Technically strong in engineering/Product spanning the hardware and software divide.
Experience in the mining industry (highly preferred)
Customer Focussed - ability to build strong relationships to understand how Plotlogic product can add value to client's operations.
Team Leadership – ability to build a high performing team with a strong discipline.
Strong technical and analytical skills
Excellent communication and interpersonal skills
Proven track record of successfully launching products in a fast-paced environment
Ability to work independently and collaboratively with cross-functional teams
Strong problem-solving and decision-making skills
Passionate about technology and innovation.
Full working rights in Australia
If this role interests you, please apply or email our HR Manager Maddie D'Arcy at maddie.darcy@plotlogic.com