SOX IT Tester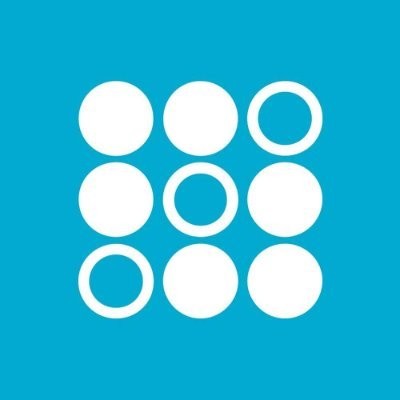 SoFi
IT
United States
Posted on Tuesday, March 21, 2023
Employee Applicant Privacy Notice
Who we are:
Shape a brighter financial future with us.
Together with our members, we're changing the way people think about and interact with personal finance.
We're a next-generation fintech company using innovative, mobile-first technology to help our millions of members reach their goals. The industry is going through an unprecedented transformation, and we're at the forefront. We're proud to come to work every day knowing that what we do has a direct impact on people's lives, with our core values guiding us every step of the way. Join us to invest in yourself, your career, and the financial world.
The role:
The Sarbanes-Oxley (SOX) Program Management Office (PMO) and Testing Group at SoFi, is part of the Controllership and is responsible for ensuring the company has the necessary internal control and assessment elements in place to meet the SOX requirements. The PMO facilitates risk assessment and scoping to determine project scope of each reporting year and the Testing team facilitates all SOX management assessments for SoFi and its subsidiaries. We prepare the internal control assessment plan and accompanying timelines, inclusive of scheduling and conducting process walkthroughs for each process with process/control owners. From the walkthroughs, we oversee/execute the updating of control descriptions and process flowcharts. Our team reviews current and prior-year control deficiencies in order to determine the remediation status. Associated with deficiencies, we prepare control deficiency reports and monitor/follow-up on remediation efforts. We meet with external auditors as necessary to provide status updates and remediation efforts of ongoing work.
Responsibilities for the SOX IT Tester for IT and EPD (Engineering Product Development), include, but are not limited to, executing the IT/EPD related testing components of SoFi's Corporate SOX Program, acting as a testing advisor to the lines of business across SoFi Technologies and its subsidiaries. The IT Tester will report to the SOX IT Testing Manager, and will work with a mix of direct, indirect, and external team members to execute the program, including the SOX PMO IT Sr Manager and PMO team, to employ strategic and critical thinking skills to develop the testing approaches and methodology.
SoFi's fast pace of growth provides career development (e.g., work directly with senior and executive management) and learning opportunities (e.g., new system implementations) considering the role's enterprise-wide exposure.
The SOX IT Tester will work closely with lines of IT and EPD SOX Liaisons to ensure that Internal Controls Over Financial Reporting (ICFR) are appropriately designed and are operating effectively, SOX compliant control documentation is maintained and any deficiencies identified are assessed for severity, remediated, and reported to the SOX Steering Committee.
What you'll do:
Execute the

IT control testing and assessments of control design and operating effectiveness, as well as remediation testing where applicable

Ensuring that any identified deficiencies, as well as other key observations / recommendations are documented and raised with the SOX PMO and Management as appropriate

Act as subject matter expert in SOX testing area

Key management consultant, and internal controls expert in building and maintaining ongoing relationships with the various lines of business included in the company's SOX process.

Responsibilities also include the following: 1) adhering to and complying with all applicable, federal and state laws, regulations and guidance 2) adhering to company policies and procedures, 3) completing required training.

Support other assignment and ad hoc matters as required
What you'll need:
5-7 or more years of IT/EPD SOX related testing experience

CPA and CIA/CISA or equivalent required

Practical and deep knowledge of IT SOX, ICFR and COSO and baseline understanding of business process controls.

Expertise in performing IT SOX testing, including ITGCs, ITACs and Report Testing (e.g., examining report configurations, scripts)
Proficiency in SQL, Python and other languages, and experience with Tableau and Alteryx

Driven by Excellence - you are driven by our mission and our passion for customer success which means you relentlessly pursue excellence, that you do not tolerate mediocrity and you work intensely to achieve your goals

High Integrity - you seek open and honest communication, and you hold yourself to very high moral and ethical standards

You reject manipulation, dishonesty and intolerance

Critical thinking, analytical and strategic skills

Ability to independently navigate within an ambiguous environment

Organized, detailed, proactive, self-motivated, collaborative

Proven ability to work cross functionally and adapt to change are extremely important

Ability to prioritize workloads and ensure deadlines are consistently met

High integrity and ability to handle confidential information

Ability to define deliverables, build budgets and project plans, align resources and specialists for project teams

Strong project management skills and organizing ability with successful experience in concurrently managing multiple projects at varying levels of technical difficulty

Strong teamwork and communication skills (both oral and written)
Nice to have:
Big 4 Accounting Firm experience is strongly preferred.

Prefer FinTech, banking and/or financial services experience primarily focused on BP SOX or IT enterprise-wide risk management and ICFR controls consulting.
Compensation and Benefits
The base pay range for this role is listed below. Final base pay offer will be determined based on individual factors such as the candidate's experience, skills, and location.
To view all of our comprehensive and competitive benefits, visit our
Benefits at SoFi
page!
SoFi provides equal employment opportunities (EEO) to all employees and applicants for employment without regard to race, color, religion (including religious dress and grooming practices), sex (including pregnancy, childbirth and related medical conditions, breastfeeding, and conditions related to breastfeeding), gender, gender identity, gender expression, national origin, ancestry, age (40 or over), physical or medical disability, medical condition, marital status, registered domestic partner status, sexual orientation, genetic information, military and/or veteran status, or any other basis prohibited by applicable state or federal law.
Pursuant to the San Francisco Fair Chance Ordinance, we will consider for employment qualified applicants with arrest and conviction records.
Due to insurance coverage issues, we are unable to accommodate remote work from Hawaii or Alaska at this time.
Internal Employees
If you are a current employee, do not apply here - please navigate to our Internal Job Board in Greenhouse to apply to our open roles.