Borrow Business Intelligence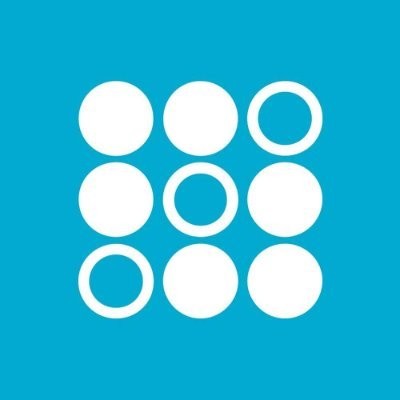 SoFi
Operations, Data Science
cottonwood heights, ut, usa
Posted on Thursday, March 30, 2023
Employee Applicant Privacy Notice
Who we are:
Shape a brighter financial future with us.
Together with our members, we're changing the way people think about and interact with personal finance.
We're a next-generation fintech company using innovative, mobile-first technology to help our millions of members reach their goals. The industry is going through an unprecedented transformation, and we're at the forefront. We're proud to come to work every day knowing that what we do has a direct impact on people's lives, with our core values guiding us every step of the way. Join us to invest in yourself, your career, and the financial world.
You will own, enhance, define and run the Borrow Business Unit's business intelligence strategy, drive insights, and enable data-driven decision-making across our lending organization.
This high-visibility role will require you to collaborate with cross-functional leaders in business, finance, operations, risk, pricing, EPD and marketing to define metrics that are important to the Borrow business unit and communicate them to senior executives and staff. Additionally, you will play a key role in ensuring these metrics are of high quality and timeliness, by leveraging robust engineering practices.
The ideal candidate for this role will have a deep understanding of the Borrow business, familiarity with regulatory and privacy requirements, and strong technical skills in data technologies such as SQL, Snowflake, and Tableau. Strong partnership skills, excellent communication and collaboration abilities, and the ability to deliver metrics that improve SoFi's overall data posture will be a key to success in this role. This role is a rare opportunity to lead a critical function at a fast-growing and innovative financial technology company.
What you'll do:
At SoFi, our ambition is to help our members achieve financial independence and reach their goals. We aim to be at the center of our members' financial lives, and to help every member get their money right. You will be a part of the SoFi Borrow team and our team is dedicated to providing members with the right offers to drive the mission forward.
Key Responsibilities:
Develop and implement a comprehensive business intelligence strategy to support Borrow's organizational objectives

Provide leadership and guidance to the Borrow BI/Data science teams to ensure the delivery of high-quality insights and analytics

Oversee the design and implementation of Borrow data warehousing, reporting, and data visualization tools

Collaborate with Borrow staff and functional units to identify lending business requirements and translate them into lending BI solutions

Design and implement lending key performance indicators (KPIs) and metrics to track lending business performance

Identify trends and patterns in lending data to drive insights and recommendations for lending business improvement

Partner with lending executive leadership to present lending data-driven insights to support lending strategic decision-making

Stay current on emerging trends and technologies in lending BI and data analytics and make recommendations for adoption as appropriate
What you'll need:
Bachelor's degree in Computer Science, Information Systems, Statistics, or a related field

7+ years of experience in lending business intelligence, data analytics, or a related field

Strong leadership skills with experience managing a team of lending BI professionals

Proven track record of designing and implementing successful lending BI strategies and solutions

Excellent communication and presentation skills with the ability to present complex lending data in a clear and concise manner

Strong analytical and problem-solving skills with the ability to identify trends and patterns in lending data

In-depth knowledge of lending data warehousing, data modeling, and data visualization tools and technologies

Experience with SQL, data analysis, and data mining tools

Familiarity with cloud-based lending BI platforms such as AWS, Azure, or Google Cloud Platform

Strong lending business acumen with the ability to understand lending business requirements and translate them into lending BI solutions
Compensation and Benefits
The base pay range for this role is listed below. Final base pay offer will be determined based on individual factors such as the candidate's experience, skills, and location.
To view all of our comprehensive and competitive benefits, visit our
Benefits at SoFi
page!
SoFi provides equal employment opportunities (EEO) to all employees and applicants for employment without regard to race, color, religion (including religious dress and grooming practices), sex (including pregnancy, childbirth and related medical conditions, breastfeeding, and conditions related to breastfeeding), gender, gender identity, gender expression, national origin, ancestry, age (40 or over), physical or medical disability, medical condition, marital status, registered domestic partner status, sexual orientation, genetic information, military and/or veteran status, or any other basis prohibited by applicable state or federal law.
Pursuant to the San Francisco Fair Chance Ordinance, we will consider for employment qualified applicants with arrest and conviction records.
Due to insurance coverage issues, we are unable to accommodate remote work from Hawaii or Alaska at this time.
Internal Employees
If you are a current employee, do not apply here - please navigate to our Internal Job Board in Greenhouse to apply to our open roles.