Staff Design Technologist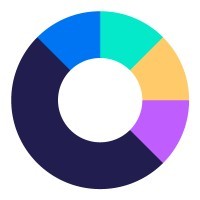 Color
Design
United States · Remote
Posted on Saturday, August 26, 2023
Color is a health technology company that makes population-scale healthcare programs accessible, convenient, and cost-effective for everyone. We work with governments, public health institutions, employers, and national health initiatives around the world to provide the tools for preventive health and infectious disease management, including testing, vaccinations, and other services.
Apply to join Color and do the most meaningful work of your career. If you are not sure that you're 100% qualified but are up for the challenge - we want you to apply!
We are looking for an experienced design technologist who will work across design and engineering teams to help launch products that will change healthcare for millions of people. You'll work across Figma and React to bridge the gap between our design system and our frontend component library. You'll be a champion for accessibility and a multiplier by enabling our applications engineers to contribute high quality components to our design system as well.
This role will craft experiences to help diverse populations stay safe, receive services, and be empowered. We need your expertise to quickly deliver experiences that are innovative, intuitive, and inclusive.
This is a 3-month, 40-hour per week, contract-to-hire role.
How You'll Contribute:
Collaborate with product designers and software engineers across Figma and Storybook to develop scalable components and responsive interfaces to drive consistency and velocity across product initiatives
Work with content designers, product designers, and software engineers to ensure our products are intuitive, localized, and accessible
Evolve our design system and establish best practices
Drive cross-functional team enablement initiatives that champion accessibility and high quality Storybook components
Contribute to both a multidisciplinary design team and a company committed to growth, recognition, and celebration
Share early and often, gather feedback, and quickly iterate
Our Ideal Candidate Will Have:
Experience as a design technologist, UI engineer, or front-end software engineer working on cross-functional teams releasing consumer or enterprise products
Expertise in React, Figma, Storybook, Material UI, CSS, HTML, Typescript
Experience with WCAG compliance
An analytical mind and curious soul invested in collaborating on tough problems facing millions of people
Experience with quick decision-making and rapid iteration
Experience navigating ambiguity and charting a direction
The ability to break down problems and work within constraints
A track record of aligning to design systems and complying with accessibility
A track record of delivering impact through influence and building skills of others
A love of learning and desire to grow
Color is an equal opportunity and affirmative action employer. In accordance with anti-discrimination law, it is the purpose of this policy to effectuate these principles and mandates. Color prohibits discrimination and harassment of any type and affords equal employment opportunities to employees and applicants without regard to race, color, religion, sex, gender identity, sexual orientation, national origin, disability status, protected veteran status, or any other characteristic protected by law. Color conforms to the spirit as well as to the letter of all applicable laws and regulations.
We are also committed to providing reasonable accommodations for qualified applicants with disabilities in our recruitment process.