Business Development Intern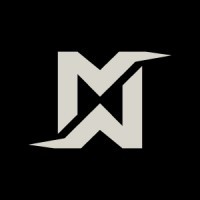 Machina Labs
Sales & Business Development
Los Angeles, CA, USA
Posted on Tuesday, May 23, 2023
Company
Machina Labs is a smart manufacturing company backed by major investors in AI and Deep Tech (Innovation Endeavors, Lockheed Martin Ventures), founded in 2019 and based in Chatsworth, CA. We are on a mission to build the factory of the future through the development of modular manufacturing solutions that allow our customers to rapidly produce and iterate on their designs by utilizing our robotic sheet metal forming platform. Using our first-of-its-kind software and robotics solution, we are delivering unseen innovation to industries such as aerospace, automotive and space exploration. At Machina Labs, we believe anyone can become a crafts(wo)man and bring that attitude to our work every day, come and join us!
The Business Development team at Machina Labs is working to drive revenue generation through the selling of our disruptive robotic manufacturing services and products to customers in sectors like aerospace, heavy industry, and automotive. Critical parts of planes, cars, rockets, and more that currently take months to manufacture today can be made in hours within Machina Technology.
As a Business Development Intern at Machina, you will support the sales leadership and work strategically to enhance our ability to capture new business and analyze and identify opportunities within key markets. This is a great opportunity for someone studying or interested in cutting-edge technology, but also is passionate about how manufacturing tech is implemented by leading corporations.
Our HQ in Los Angeles sits above our factory floor where we're both designing systems and serving customers like NASA, Yamaha, and the U.S. Airforce.
What You'll Do
Learn our capabilities and sales process and shadow our senior sales team in meetings, demos and events
Build business development pipelines and reach out to key prospects
Become a CRM savant by refining our lead, prospect and deal data entry, organization, and reporting
Assist in the development of sales collateral and client presentations
Build a deep technical understanding of our robotic factory automation technologies and how they apply to different applications and markets
Research industries of new and existing customers to uncover potential sales opportunities
Interact with customers at various stages of the sales cycle and provide unmatched customer service
Who You Are
Interested in Hard-Tech, 3D Printing, Robotics or Additive Manufacturing
Interested in startups, comfortable in a fast-paced environment and passionate about technology
A natural communicator that enjoys working with people from all backgrounds and disciplines
Preferred Qualifications
Working toward a Bachelor's or Master's Degree in Business, Mechanical Engineering or a related field
Interested in design, engineering, materials and manufacturing technology.
Previous sales or account management experience is a plus
Experience with Salesforce or other CRM is a plus!